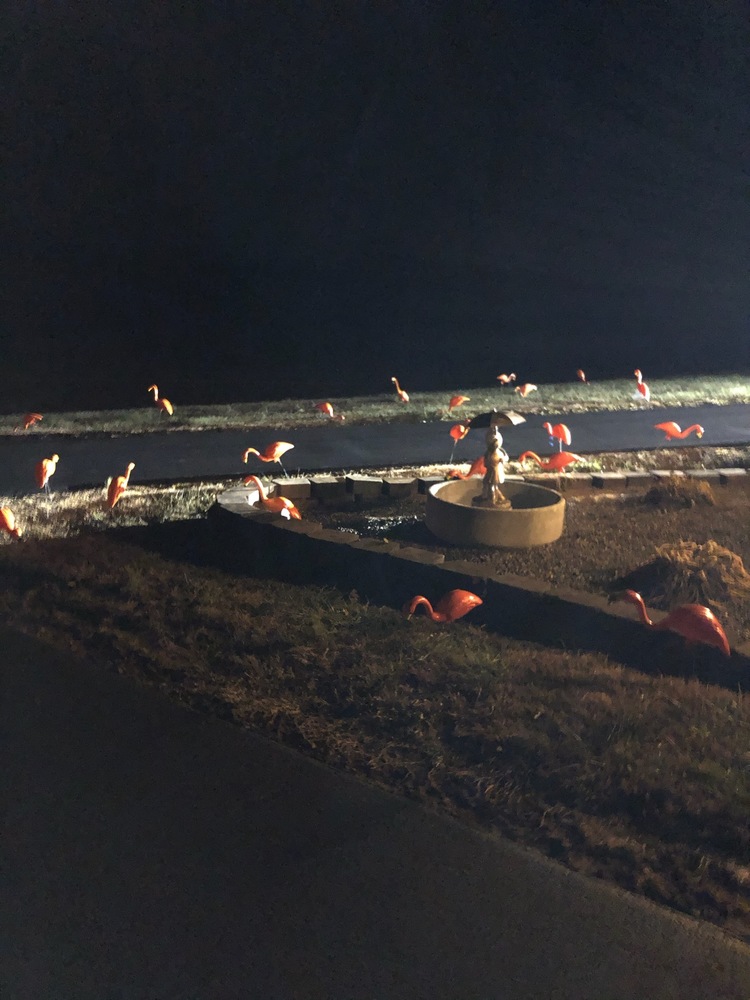 It is not too late, order the Flock of Flamingo's for a friend!
Judy Kaegi
Wednesday, November 20, 2019
The Sophomore Class is taking their flocks everywhere! If you have not had a chance to send them to someone in the community you still have time. This fundraiser has been so much fun. A small flock can travel to the yard of your choice for $10 dollars and the large flock is $20. The flock just visited my house; this is what I saw as I drove into my driveway! It put a smile on my face right away! If you would like more information please call the Mrs. Dennison (618) 272-3821 extension 1516.