The third quarter jr. high tech classes enjoy creating 3D images and printing them!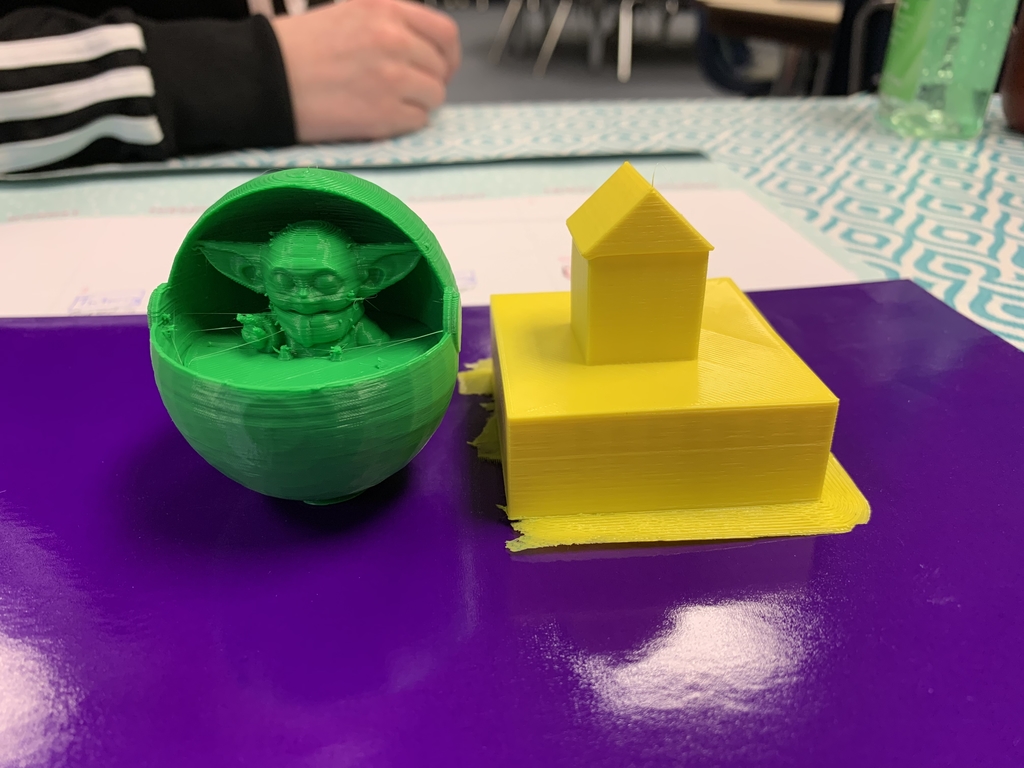 No plans for the holiday weekend??? Come to Eldorado and support the Lady Hawks!!! The Lady Hawks take on 2A #6 ranked in State Harrisburg Saturday morning @10:30am! Would love to see the gym in all orange for this game! GO LADY HAWKS!!!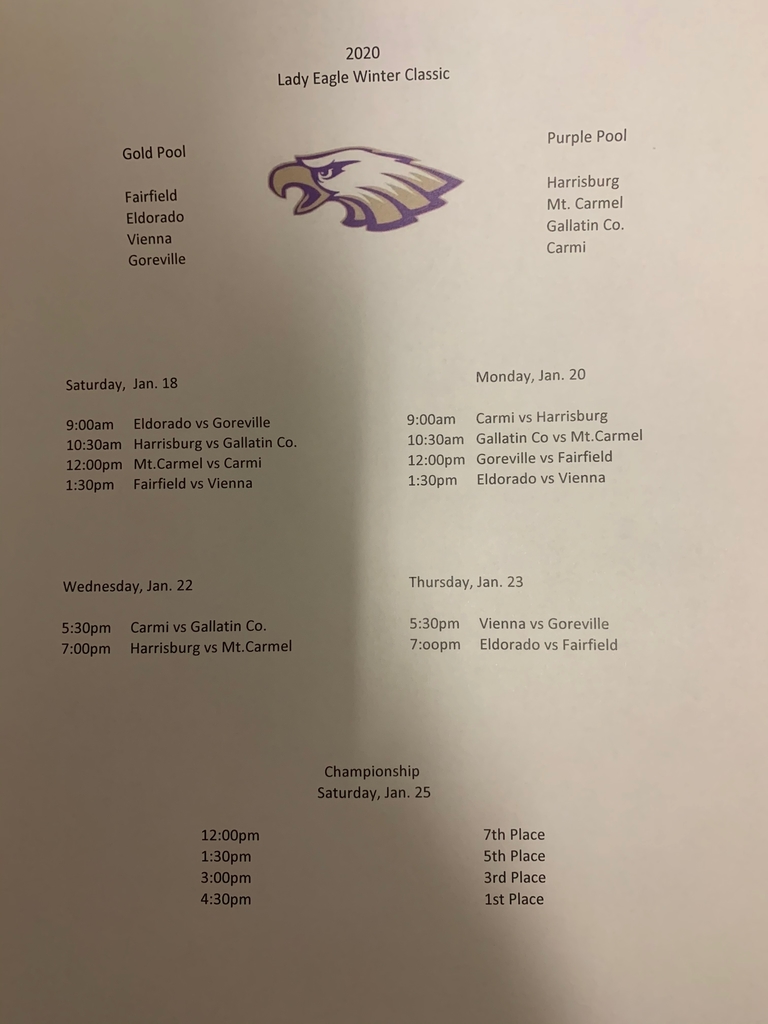 US Census 2020!! Make sure you fill out the 11 questions and get your entire family counted! And FYI, they are still hiring for Census Jobs - $17.50 per hour!!! And mileage too. For every person not counted, we lose over a thousand dollars per person. That adds up fast! So take a moment and do the census for our school and community!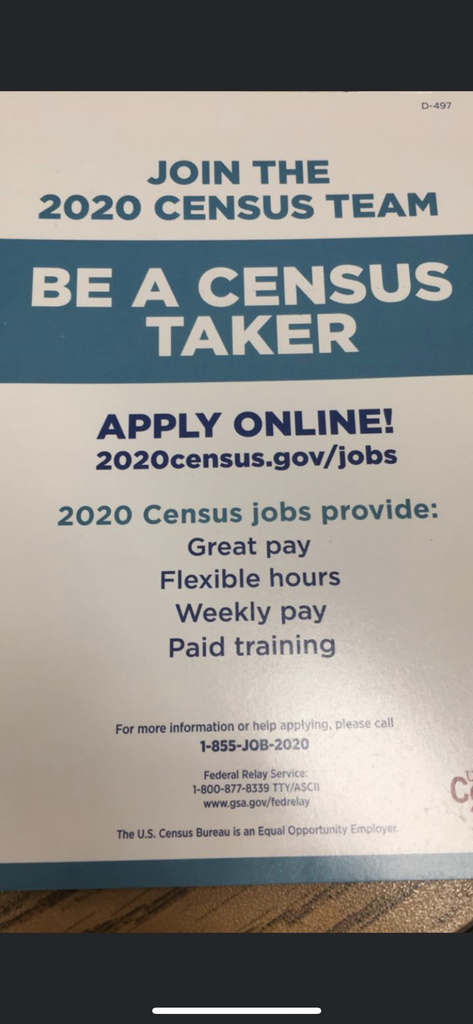 The Sophomore Class is raffling off a Alfredo dinner with dessert for a family of 4. If you want a chance to win this meal check in with a sophomore. Tickets are 1 for 5 dollars or 3 for 10 dollars!

The Lady Hawks are back at home tonight playing against Galatia @6:00pm! The Gallatin Co. Band will also be performing tonight! Come out and support these hard working ladies!!

Congratulations to Grant Holmes, he is the 1 st person to complete all 28 coding lessons in the 6th Grade Tech class this quarter, this is a huge accomplishment just 1 week into the new quarter! Great job Grant!

LADY HAWKS WIN 49-22 over Century tonight! Congratulations Lady Hawks!! Next game is at home on Thursday January 16th vs. Galatia! Game time is 6:00pm!

Congratulations to FBLA members who were top finishers at SIU in various business related events on 1/9/2020. 1st Will Henson Abbie Keasler Kallie Keasler Jake Colbert Konner Gross 2nd Murphy Foster. Faith Zirkelbach Bailee Brown 3rd Blake Seely Lilly Finnie Addison Bean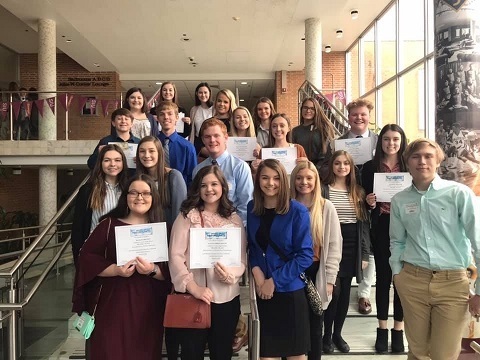 The Jr. High Lady Hawks won tonight in the semi-finals of the Little GEC tournament. They play Pope County on Friday at 7:30 pm in Thompsonville for the Championship! Go Lady Hawks!

#Hawkpride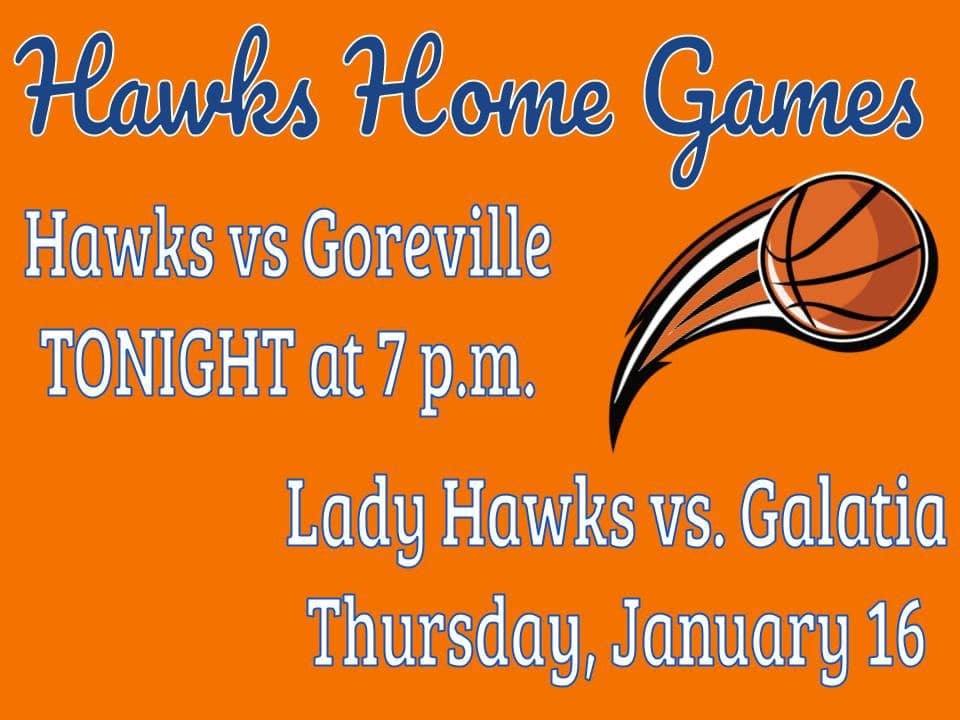 Lady Hawks played against Johnston City tonight and won!!! Final 43-19! Way to go Lady Hawks, CONGRATS!

Support our Hawk Cheerleaders!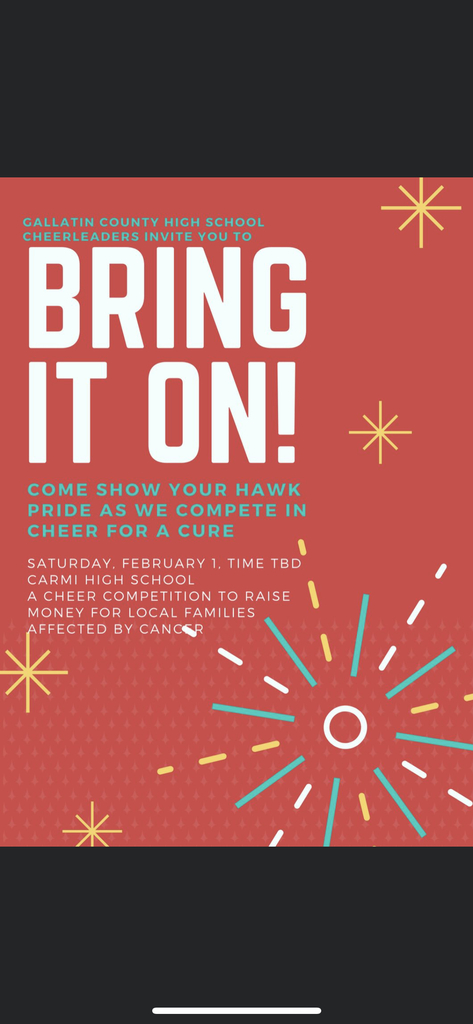 1st Place!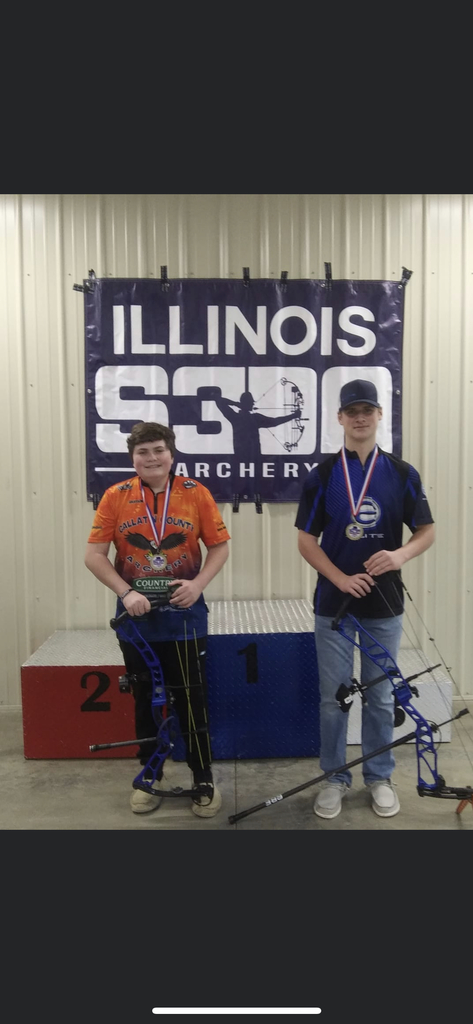 Mr. Fromm and Dawson Stylin in their Christmas Suits!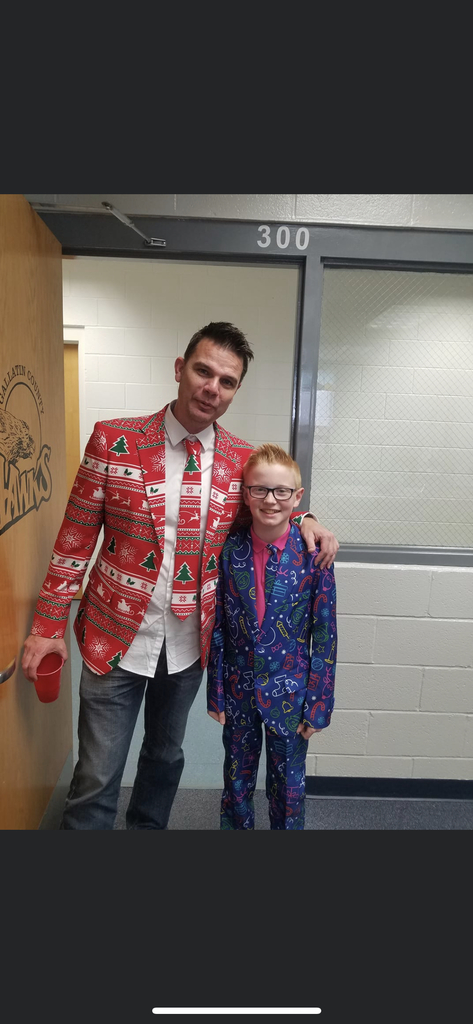 Lady Hawks celebrating successful first half of the season! Ready to start the 2nd half on Monday January 6th at Johnston City! Go Lady Hawks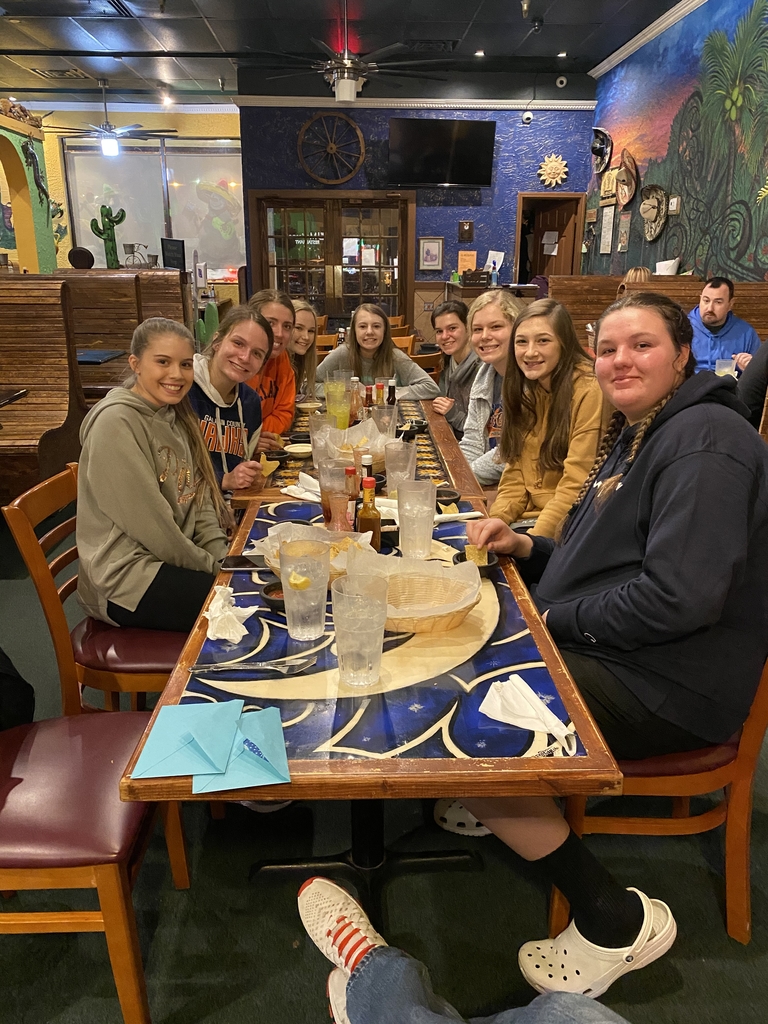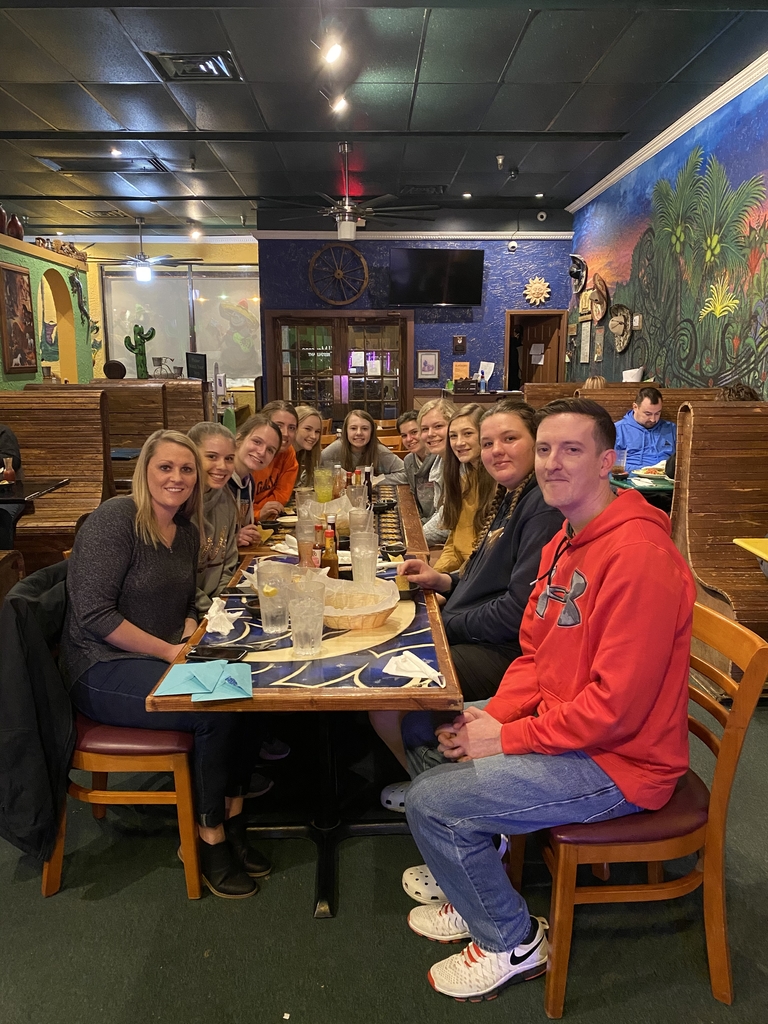 Way to go Archery Team Members!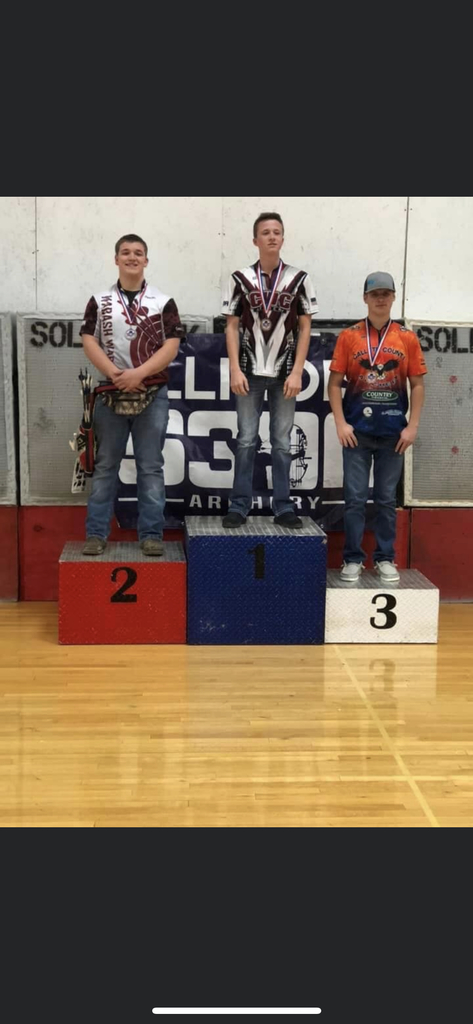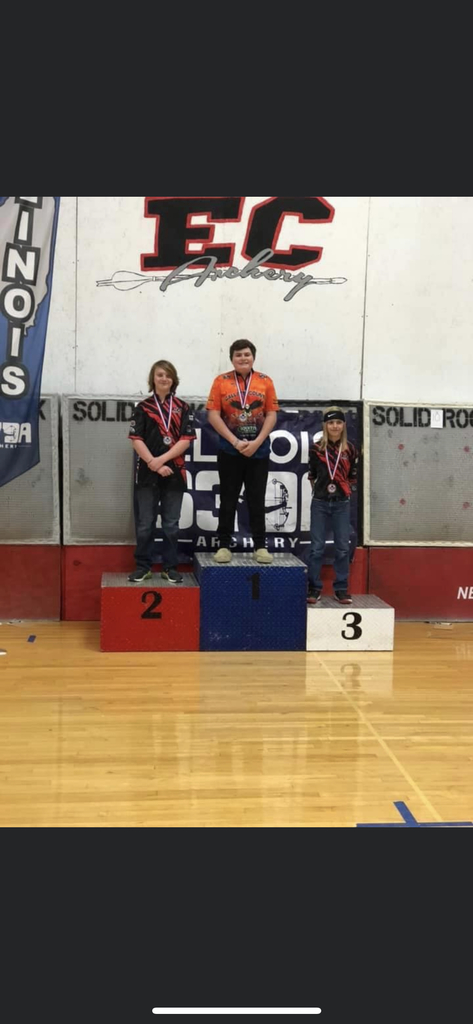 Gallatin Co. Hawks play the Hamilton Co. Foxes in the EHT @8:30am on Friday Dec. 27th! GO HAWKS!

Eldorado Holiday Tournament starts December 26th! Hawks play at 1:45pm. GO HAWKS!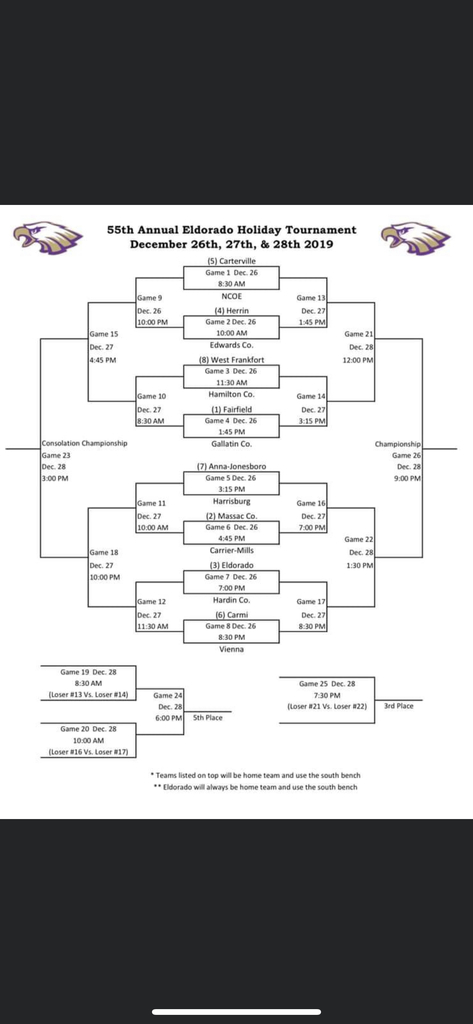 GC Christmas Concert 2019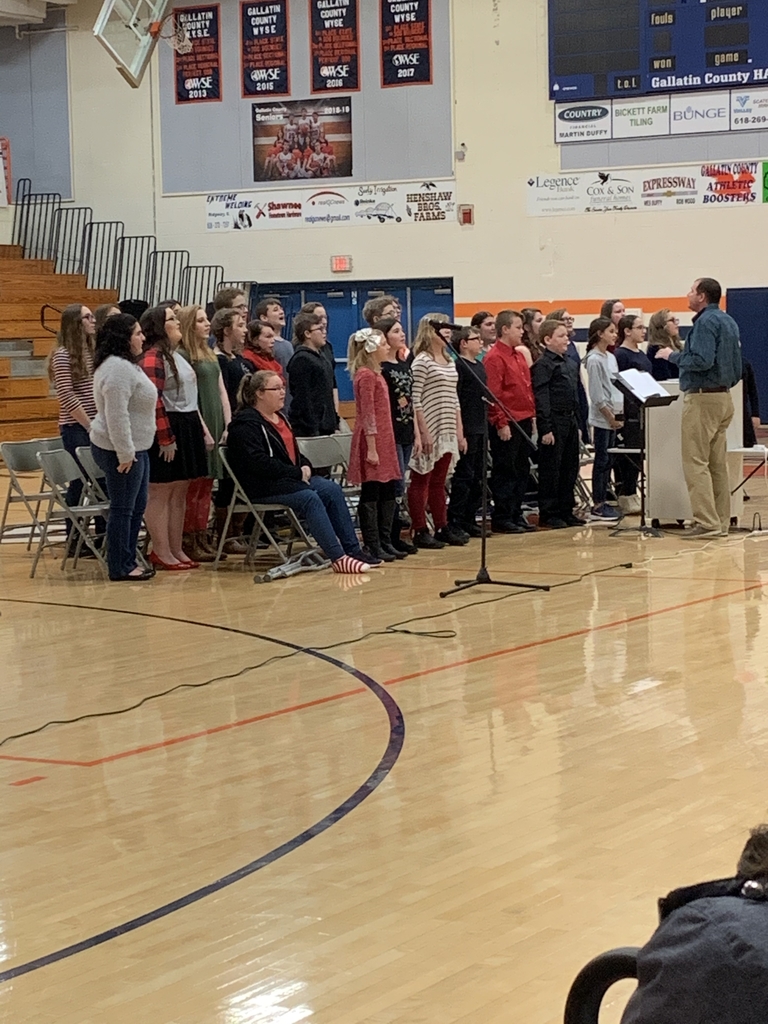 GC Christmas Concert 2019